The Green Wave Microblade
Our most premium dose of Micro yet, available in limited quantities.
Find Your Way
West, East, South, North — We are WESN.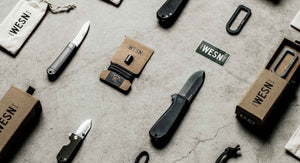 Hassle Free
Lifetime Warranty
Every WESN product is warranted to be free of defects in both material and workmanship for the life of the knife. We will repair or replace any defective WESN product.
Learn More
AS FEATURED IN