An Homage to Heritage Craft
Carry Your Battle Stripes
Handmade in Stockholm, every Momotaro Samla is 100% unique. Each knife has different denim bleeds, markings, patterns that make it individual — that make it yours. As you carry this knife, it will fade and wear like your favorite pair of jeans.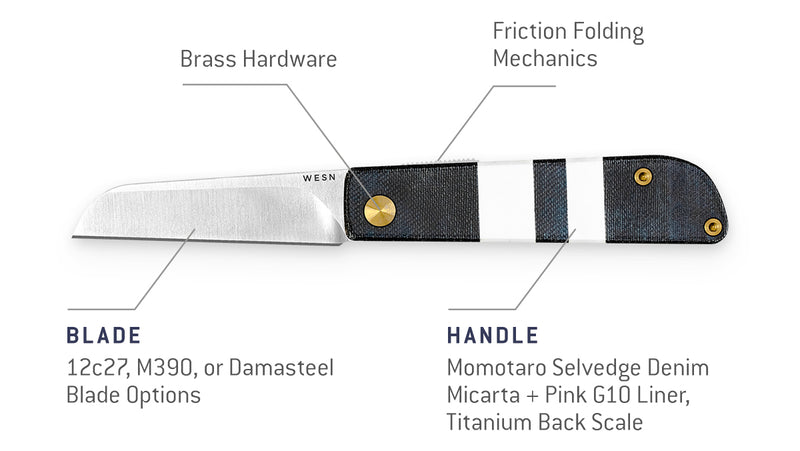 The Collab Journey


From Japan to Sweden
Japan
Okayama
Denim sourced from Momotaro
Ukraine
Denim crafted into handles
Sweden
Stockholm
Knives made and hand assembled
This final run is extremely limited. Each knife comes numbered 1 of 100, and is certified by both WESN and Momotaro.