WIN A MOTORCYCLE
& a lifetime supply of wesn gear
SPEND $1 = 1 ENTRY
WESN and Buscadero Motorcycles have teamed up to unleash the ulimate Father's Day Giveaway — and don't worry, no dad required to win.
WIN A MOTORCYCLE
& A LIFETIME SUPPLY OF WESN GEAR
SPEND $1 = 1 ENTRY
WESN and Buscadero Motorcycles have teamed up to unleash the ulimate Father's Day Giveaway — and don't worry, no dad required to win.
GIVING AWAY KNIVES IS LAME
GIVING AWAY A MOTORCYLE AND KNIVES ISN'T
With Father's Day creeping up, pressure is on to find Dad a great gift. We've got you covered this year. Snag some WESN gear for yourself or pops and you'll be entered to win a Buscadero Motorbike and the entire WESN collection — one of every knife and EDC accessory we've ever made. Talk about killing two birds with one stone, or one knife?
So dad or not, don't miss out on your opportunity to reign supreme in the realm of gear-getting this summer.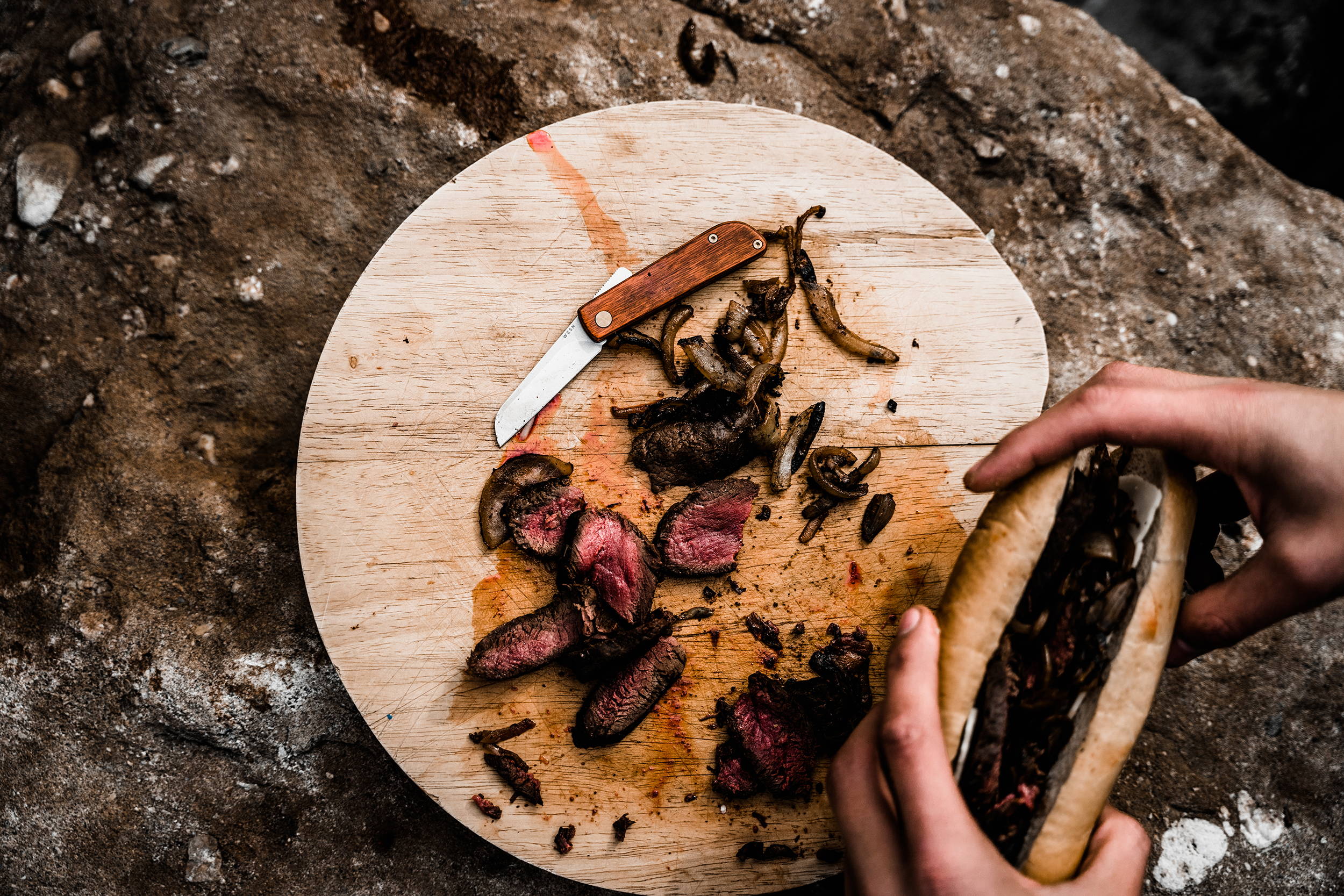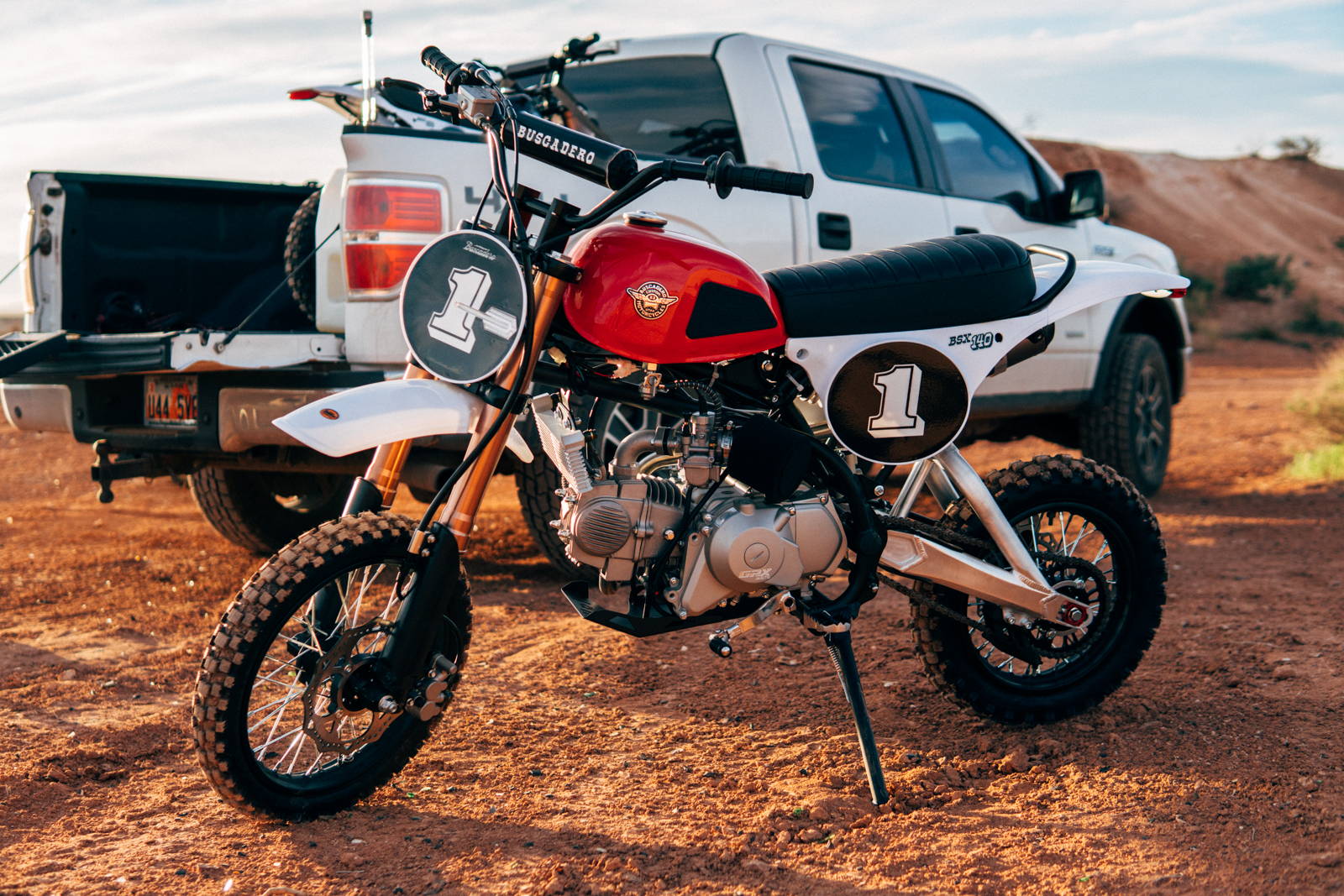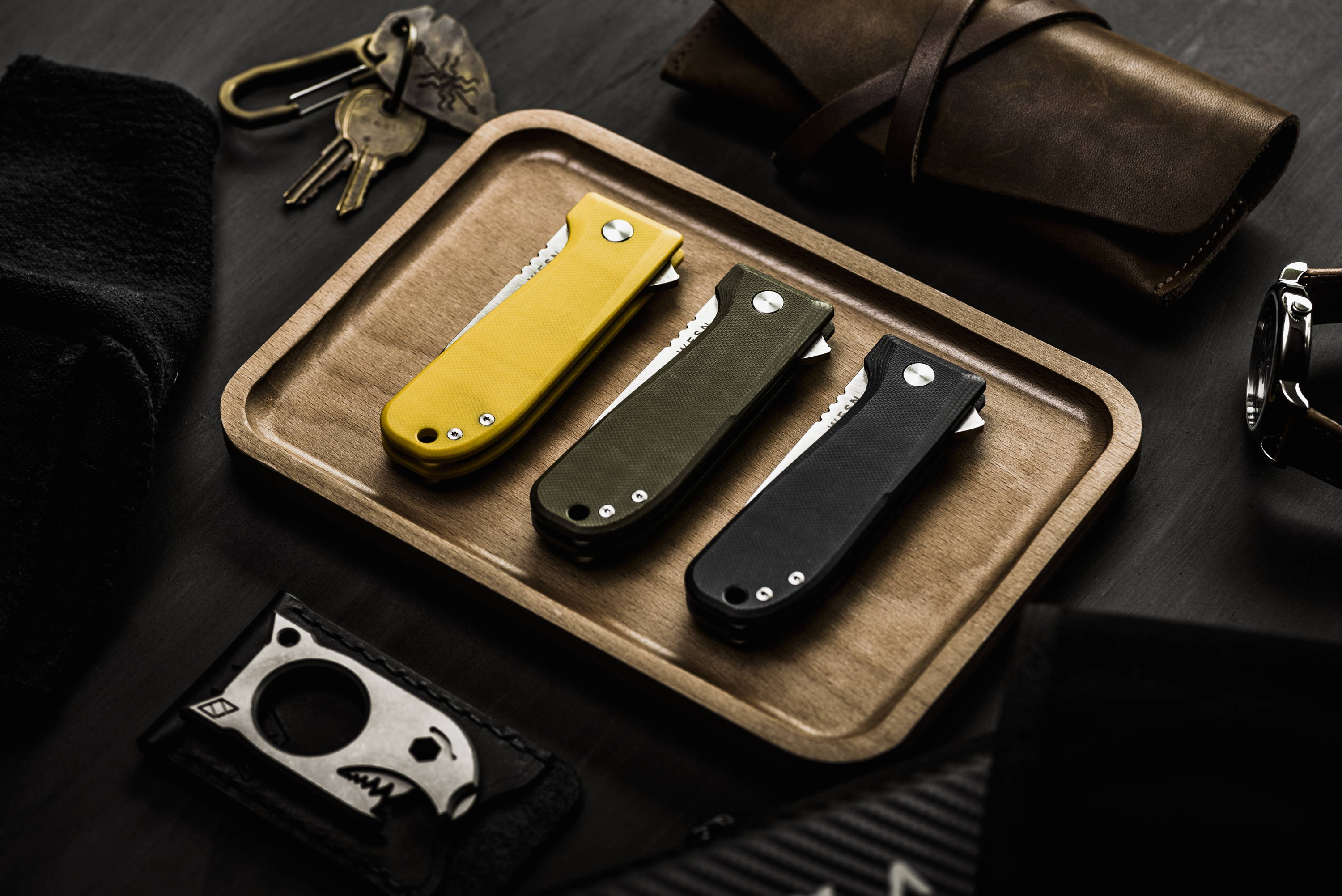 BUSCADERO BSX 110 MINI BIKE
Looks classic but feels new. Inspired by the famous 70's era off-road machines and mini bikes. Surprisingly fast, yet easy to ride and maintain. You'd have a hard time finding anyone that wouldn't have a riot on the BSX 110 vintage style mini bike.
THE WESN COLLECTION
Build your arsenal with one variant of every WESN knife and accesory in existence. That's at least ten lifetimes worth of every day carry essentials right there. It's a fact that owning this much gear allows you to cheat death, and live (almost) forever.
Method 1: Automatically via a purchase.– Eligible entrants will automatically receive one (1) entry for every $1.00 USD spent on eligible purchases at WESN at www.wesn.com during the Promotion Period. Your purchase transaction must be received by 11:59:59 PM EST on June 18th, 2023  to be eligible to receive entries into this Sweepstakes. The number of entries you receive will be based on the list price of your eligible purchase (excludes discounts, sales tax and shipping charges) and will be rounded up to the nearest U.S. dollar. If a purchase is returned prior to the drawing, entry/ies associated with that purchase will be voided. All purchases are subject to Sponsor's return policy.
Method 2: Sign up for email newsletter. – Eligible entrants that sign up to receive the e-newsletter at www.wesn.com will automatically earn three (3) entries into the Sweepstakes. Maximum of six entries per person (email address) (3 entries per each websites newsletter sign up). Entries received in excess of limit as stated will be void. Entrants must sign up for the e-newsletter during the Promotion Period. You must sign up by 11:59:59 PM ET on June 18th, 2023 to be eligible to receive entries into this Sweepstakes.
Method 3: Sign up to receive text messages. – Eligible entrants that sign up to receive text messages (inclusive of sales, newsletters, etc.) via Text from www.wesn.com by providing a mobile phone number will automatically earn five (3) entries into the Sweepstakes. Maximum of three (3) entries per person (mobile number). Entrants must sign up for the texts during the Promotion Period. You must sign up by 11:59:59 PM ET on June 18th, 2023 to be eligible to receive entries into this Sweepstakes. **Data rates may apply to receive newsletter(s) and messages via text. Texting Terms of use for WESN can be viewed at www.wesn.com.
FEATURES:
Electric start ⚡

Semi-auto (no clutch)

4-speed transmission

Adjustable oil type rear shock

Heavy duty fork springs

Disc Brakes

Alloy pro swing arm

Break-away levers

LED Headlight/Taillight

Vintage inspired body work designed in house
SPECS:
4-speed transmission

110cc four stroke engine

Curb weight: 144.5 lbs

Seat Height: 30"

Overall length: 61"

Front tire: 2.50 x 14 (60-100/14)

Back tire: 3.00 X 12 (80-100/12)

Front and Rear 190mm Disc Brakes

4-up Semi-auto transmission

1.1 gallon fuel tank
When does the giveaway run?
The giveaway period begins on May 16th 2023 and ends at 11:59 EST on June 18th, 2023. All entires and purchases made during this period are valid as entries.
Who is eligable to enter?
The Dad's Day Giveaway and any advertisement relating thereto is intended for participation only by legal residents of the 48 contigous United States or the District of Columbia. Additonaly, this giveaway is not valid for residents of New York.
When will a winner be drawn?
A random drawing to select one Grand Prize winner will be conducted on or about June 23rd, 2023 from all eligible online purchases, email newsletter and text sign-up. The random drawing will be conducted by WESN. Odds of winning will depend on the number of eligible online purchases and mail-in entries received.
Prize award is subject to eligibility verification. Potential winner will be notified by email and/or phone by WESN. The potential winner must verify eligibility to win within 5 days. Failure to verify within the specified time will result in disqualification without further notice and an alternate winner may be selected.